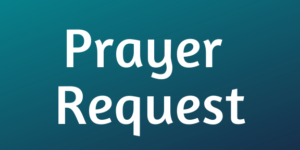 We would love to pray with you and for you. If you have a need, please make it known by clicking on the link below.
Prayer requests that are made can either be made know so that the church can pray for you or kept private.
We will contact you if you would like as well. Can we be a prayer warrior for you?
Latreecia Folkes, January 20, 2021 - 6:18 am
Please pray for healing for my mother, Sis. Ruth Moneke. She has an anoxic brain injury and has been in ICU in Georgia since 12/23. Although not a member of this congregation, Sis. Ruth has been a member of the Lord's church for over 50 years and loves reading her Bible every morning. Thank you!