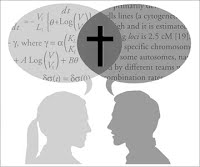 CrossTalk
Brother Dennis and I have been working together to bring the Lakeview congregation the 30 Day Bible Reading Challenge. Over the next several months, we will make available several of the different 30-Day Challenges that span the whole bible. We have set up a display board by the Training Room that contains the reading schedules. They are free for each member to pick up a copy for their participation. We also have a handout that summarizes the bible. The following is the plan, or path we want to follow in this reading challenge.
Challenge Plan
April – To end the month of April; The Whole Story of the Bible in 16 Verses highlights key Bible passages that are pivotal in the Bible's story line—enabling readers to see God's incredible plan from beginning to end. We have added four verses to emphasize the role of God's Word in our lives. The idea is to commit these 20 verses to memory.
May – Books of Wisdom
June – Champions and Kings
July – The Prophets of God
August – Books of Moses
September – Books of New Testaments
Goals and Objectives
The word of God is the only offensive weapon in our spiritual arsenal.
We are in the midst of a tenacious battle and the enemy is advancing to our ranks daily, knowing how to use the only offensive weapon we have could save our lives.

We cannot hold our defenses if we don't know the word of God and hence have no offensive readiness.

Enriching each individual enriches each household, the church, and hopefully our country.

Enriching our knowledge means we discover our roles and translate that into actions.

The church benefits because we become alert and engaged making evangelism and other duties in the Lord's Body become shared responsibilities.

Build a lifelong habit of daily scripture reading.

Meet once a month to share our successes and growth.
Please join us in this challenge and let us enrich our familiarity with the Father and strengthen our fellowship with him and our brethren.
-Chris Baidoo-Essien
---